​Welcome to Koriander Publishing!
You write it, we publish it. Simple as that.
Whether you're about to release a steamy adult novel, a kid-friendly picture book or something sci-fi for the teens, if you can dream it, we can get it to print.
​We offer a variety of publishing options and a decent turnaround time.
We work with all genres and with all age groups.
We do not discriminate against race, sexual orientation, gender identity, disability or religion.
---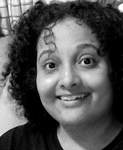 Koriander Publishing was founded in February 8, 2017 by author and cartoonist
Koriander Bullard
.
As a fellow writer, she understands how frustrating and scary publishing your first book can be, but with a touch of ingenuity, she has discovered that publishing can be exciting, and she seeks to turn your books into your legacy.
---
Books Published by Koriander Publishing:

Koriander Publishing and all images used for this website are copyright ©2017
​to Koriander Bullard

unless noted otherwise.

All rights reserved.

Under Section 107 of the Copyright Act 1976, allowance is made for "fair use" for purposes such as criticism, comment, news reporting, teaching, scholarship, and research. Fair use is a use permitted by copyright statute that might otherwise be infringing. Non-profit, educational or personal use tips the balance in favor of fair use.